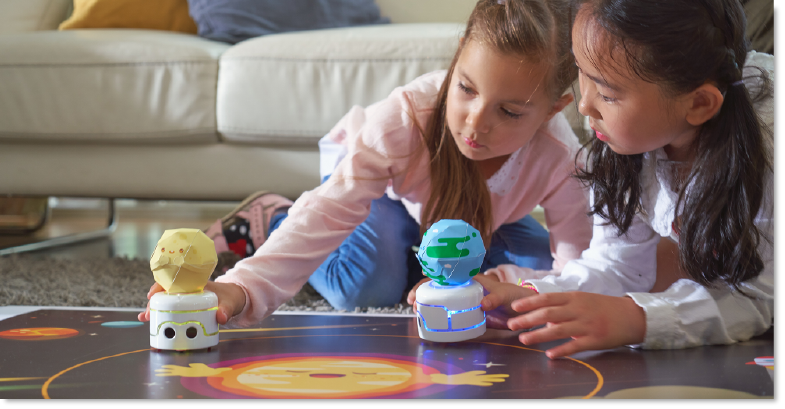 Kamibot Pi is the new and
improved version of 3.14's first product, "Kamibot".
After successfully launching on Kickstarter,
we received feedback from our backers and created
the Kamibot Pi. With an exciting curriculum and
user friendly features, Kamibot Pi is the best way
for your children and students to enter
the world of coding!
Easy Introduction
to Coding
Boost
Creativity
Improve Critical
Thinking
Unplugged
Coding
Multi robot
Cooperation
Various Curriculums
And Games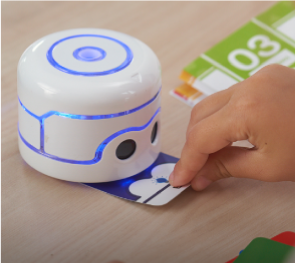 01
Unplugged Coding

Learn coding with unplugged activities using action cards. No mobile device or application needed!
02
KamiCard

Quickly grasp basic coding concepts by using Kamibot Pi with our graphics-based coding app.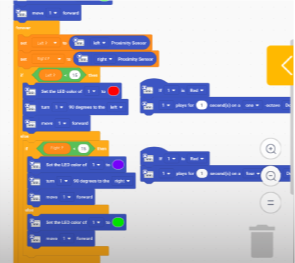 03
Scratch based Coding

Learn scratch based coding with the application designed just for Kamibot Pi.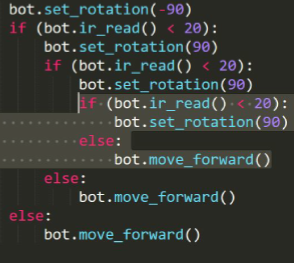 04
Text Coding

Enjoy higher level curriculum with which you can learn text based coding on Python.
Engaging Curriculum
Creative
Learning!
Use the included curriculum materials
and code your Kamibot Pi to create works of art!
The possibilities are endless.
Creativity
01


Drawing

02


Multi robot
Cooperation

03


Papercraft
Character
Competitive
Learning!
Kids can team up and challenge each other with Kamibot Pi.
Create a competitive "playing field" for your students
and watch them code their Kamibot Pi's
to accomplish their designated mission!
Algorithmic Thinking
01


Line Following /
Racing

02


Maze Finding
Game

03


Flshing Game

04


Soccer Game
Scratch based Coding

Explore robust coding blocks that give you
control over your robot's sensors and actions.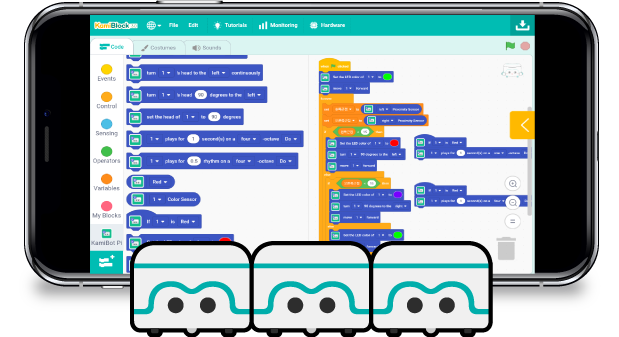 1 Device
: Multi robot interaction

Code multiple robots at once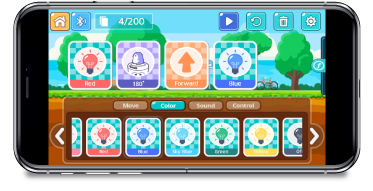 Image card based Coding

Give your robot commands using simple,
easy to understand image cards.
Kamibot Pi
Specifications
Battery

Rechargeable Li-Po battery 850 mAh
60 minutes to fully charge /
60 minutes of play
Sensors

x2 Proximity Sensor
x1 Color Sensor
Motors

x3 Stepper Motors
Sound

x1 Piezo Buzzer
Light

x4 RGB LED
Communications

Bluetooth BLE 4.2 and up
Supported Software

Kamiblock 3.0 / Kamicard